Travel and Adventure Audiobooks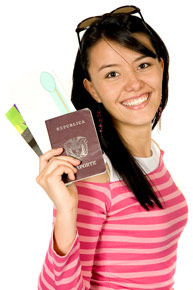 Welcome to the travel and adventure audiobook store. Here you will find an ever-growing selection of travel, adventure and foreign language audiobooks from top publishers such as Pimsleur, Harper Collins, Simon and Schuster, BBC, Time Warner, Hodder & Stoughton and many more.
We are proud to be associated with the Audiobookquest which is fast becomming the online mecca for audiobooks with an fast expanding inventory of over 8,000 audiobook titles.
Fine books have one thing in common; they take away whatever there is in us that we'd be better off without. They are the best of friends, always there when we need them.
Our favorite audio books talk to us as if they were our own personal lifestyle experts and counselors. When you download a quality audiobook books you can take your best friend and travelling companion with you wherever you go.
Here's to the power of the Spoken word:
Words have an intrinsic power. When they are true, sensible, and sincere, they heal 'the hearts that mourn.' They help to settle disputes between husbands and wives, parents and children, brothers and sisters…Words are sacred.
Aminata Traore
We sincerly hope that you enjoy this website and will return often.

Our latest audiobooks for your listening enjoyment